Negro Speaks of Rivers

I've known rivers:
I've known rivers ancient as the world and older than the
flow of human blood in human rivers
My soul has grown deep like the rivers.

I bathed in the Euphrates when dawns were young
I built my hut near the Congo and it lulled me to sleep.
I looked upon the Nile and raised the pyramids above it.
I heard the singing of the Mississippi when Abe Lincoln
went down to New Orleans, and I've seen its muddy
bosom turn all golden in the sunset

I've known rivers:
Ancient, dusky rivers.

My soul has grown deep like the rivers.
Dinner Guest: Me
I know I am
The Negro Problem
Being wined and dined,
Answering the usual questions
That come to white mind
Which seeks demurely
To Probe in polite way
The why and wherewithal
Of darkness U.S.A.--
Wondering how things got this way
In current democratic night,
Murmuring gently
Over fraises du bois,
"I'm so ashamed of being white."

The lobster is delicious,
The wine divine,
And center of attention
At the damask table, mine.
To be a Problem on
Park Avenue at eight
Is not so bad.
Solutions to the Problem,
Of course, wait.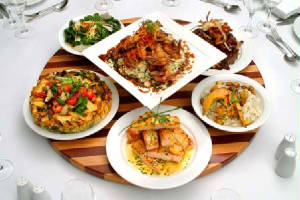 Ennui
It's such a
Bore
Being always
Poor.